A legacy of quality engineering in Northland
ENGINEERING PIPE & TUBE LTD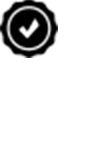 Quality fabrication for industrial and domestic use.
Experts in steel, aluminium and stainless steel.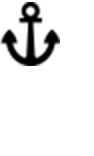 Marine engineering: additions, repairs, innovations!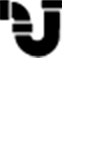 Pipe manufacturing and installations.
World-class service, guaranteed quality
General engineering services and marine engineering
Whether you need precision engineering, general engineering or marine engineering, we have the expertise and machinery for the job at hand. Our workshop holds the latest engineering equipment; including a Microcut CNC machine for the highest level of precision engineering and drilling machines, computer operated lathes and centre lathes, milling machines, press brakes, benders and general engineering and fabrication equipment. We have some of the best pipe bending capabilities in Northland, able to work with any pipe up to a 4-inch thickness. Need marine engineering? See us for bow rails, rocket launchers, trailers and general maintenance. Read More
Fabrication – engineered products guaranteed to go the distance
When you need something fabricated, you need a guarantee on quality! We have the skills and machinery to fabricate a wide variety of products– from trailers through to boat parts, shafts and drums; we can handle the biggest project with ease. Our team of engineers and fabricators are highly experienced in stainless steel fabrication, aluminium fabrication, steel fabrication and structural fabrication, crafting quality parts and products to meet all needs. Our workshop machinery includes a 100-tonne press, hydraulic hacksaw industrial guillotine, profile cutters and bandsaws; and we complete all ARC, MIG/TIG and stick welding to a high degree of professional quality Read More
Whangarei's experienced engineering, pipe and tube team.
We're a friendly team here at Engineering, Pipe & Tube, with invaluable experience in all things engineering, fabrication and welding. With a full-service 1200sq meter workshop and an outdoor yard of the same size; we easily work on all projects regardless of size. Being locally owned and operated means that we have our fingers on the pulse of Northland's industrial needs; while we also complete work throughout the Pacific. Many of our team have over 20 years of experience; and with a family legacy in the industry spanning two generations, our commitment to quality engineering is simply in our blood.